Business Acceleration
and Ventures Funding
Pilulka Lab is for early, seed and growth stage technology startups operating in the e-health industry: artificial intelligence, medical data, healthcare, blockchain and active life.
Early-stage startups must have at least one customer (paying or not) to qualify for the business acceleration program
Seed startups must have at least €25,000 MRR to qualify for the ventures fund
Growth stage startups must have a proven track record, USP and a high potential
Remote-First Business Acceleration program
€20,000 optional investment
Equity or convertible note
Up to €1,000,000 as seed funding
Equity or convertible note
Follow-on possibility
Up to €10,000,000 as seed funding
Equity or convertible note
Follow-on possibility
Access to specialists from the health and startup industries
Introductions to our vast network of corporates and VC firms
Up to $1m worth of online products and services (hosting, sales, design, etc)
Customer acquisition and monetisation strategy support
Battlefield tested business and financial spreadsheet model
Improved website presence and online strategy
On-going business and fund-raising support
Dedicated e-Health and business mentors
International business development support
How does the acceleration work?
Our remote-first acceleration program is both a fast pace initial business boost and a long-term support, driven by your needs and targets. 
During the first 3 months we are in constant communication with you, becoming part of your team when key topics (clients, sales, fundraising) need to be discussed. Using the proven StartupYard methodology we help you reach new business milestones as fast as possible via our knowledge, expertise and network. 
In later stages, we take part in fundraising, sales, hiring, regulation, or troubleshooting activities. 
Our team is made of founders who understand the needs of founders.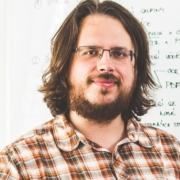 It's been a life-changing experience. Simply put, Rossum would not be where it is today if it was not for all the work we did during our time with StartupYard.
Pilulka Lab combines the 10 years experience of StartupYard in accelerating early-stage tech startups and the experiences of Pilulka, a team with 20 years of experiences in digital business and healthcare network in CEE.
Pilulka is a digital company operating in the healthcare and retail pharmacy sector. As we have expanded our customer base in CEE since 2013, customers remain our main focus. It brings us one step closer to what we believe in: democratizing healthcare. Pilulka brings innovative services, not only in the operation of leading online pharmacies in the Czech Republic, Slovakia and Romania, but also by connecting flexible players in the healthcare sector. We are not just experienced health professionals, we are also disruptors, innovators and IT guys.
Operating from Prague, Czech Republic, since 2011, StartupYard is the longest running private acceleration program for high-tech startups in the CEE region. Our local and global network of experts and mentors is dedicated to help ambitious tech founders transform their early-stage digital products into successful companies. Some of our companies include DameJidlo, Brand Embassy, Rossum, BudgetBakers, Neuron Soundware and many more from a total of 21 countries. To learn more about StartupYard, visit our website.
Cedric Maloux
Cedric Maloux has been a tech entrepreneur for the past 24 years. Initially an engineer in Artificial Intelligence, he is currently the CEO of StartupYard where he invested in over 50 tech startups. He is also the co-President of La French Tech Prague, an elected member of the Board of the French-Czech Chamber of Commerce, an official advisor to the French Ministry of Trade and a member of the European Digital Leaders group at the World Economic Forum.
Pilulka Lab
Martin Kasa
Martin is often referred to as an "internet veteran". He is one of the matadors among internet entrepreneurs in the Czech Republic. In the late 1990s, during studies, he and his brother Petr founded the Kasa.cz e-shop, which they successfully exited to a strategic investor in 2009. Martin has been at the birth of several successful startups in the role of founder and idea maker. Since 2013, he has been building the healthcare group Pilulka, with which he experienced his first IPO in 2020. He is the chairman of the board of the Czech e-commerce association.
Pilulka Lab
Petr Kasa
Petr is a graduate of the Czech Technical University in Prague, where during his studies he co-founded the Kasa.cz eshop. From 2005 to 2012 he held senior management positions at Nokia in Poland, the Czech Republic and Slovakia, and from 2010 to 2012 he was its CEO for the Czech Republic and Slovakia. Currently he is the CEO of Pilulka Group, member of the investment committee of J&T Ventures venture capital funds established by J&T Bank and is a member of YPO.
Pilulka Lab

Nikola Rafaj
Nikola has been an internet entrepreneur since 2000 with experience in e-commerce, publishing, fintech, and startup investments. He founded pioneering startups transforming the world of payments and retail, or the first startup co-working in Prague. At StartupYard, he manages its portfolio and fundraising.
Pilulka Lab
FREQUENTLY ASKED QUESTIONS
How many startups do you have room for?
Pilulka Lab is for up to 15 startups.
Do you accept startups from any country?
Only startups from Central and Eastern Europe can apply.
Do we have to move to your city?
No, the business accelerator in a remote-first program.
Do I have to pay to participate?
Do I need to already have some revenue to apply?
No, however you must have at least one early adopter/customer who is using your product (even if they are not paying for it yet).
How much money can you invest?
We start from €20,000 for pre product-market fit startups and can go up almost with no limitation for later stage companies.
In which area can you provide us support with?
Sales, Communication, Marketing, HR, Legal, Regulation, Export, Fund raising, what else do you need? Just ask us.
Business Acceleration and Ventures Funding